Leading SAFe

® 




 SA Certification 
 24 remote hours. 6 sessions. 2 weeks. 
 24 remote hours 
 6-4hr sessions 
 2 weeks 
 AM Class  8:30-12:30 
 PM Class  6:00-10:pm Central Standard Time
We begin on
 July 4 
Class facilitated 100% "En Español"
Thriving in the Digital Age with Business Agility
New to the Scaled Agile Framework®? Leading SAFe® offers you an introduction to the foundations of SAFe, and provides the principles and practices to drive your Lean-Agile transformation with confidence. This course also offers the guidance and tools you need to lead effectively in remote environments with distributed teams.
High quality learning experience: Our coaching team also teach our classes and are actively working with clients; sharing real practical experience. Ensuring you learn from those who know, understand and live the day to day challenges of transforming self, others and the organization.
Develop a skill set that's in demand worldwide —and empower your enterprise to succeed in a disruptive marketplace— when you become a SAFe 5 Agilist (SA). During this two-day course, you'll learn the principles and practices of the Scaled Agile Framework® (SAFe), how to execute and release value through Agile Release Trains, and what it means to lead a Lean-Agile transformation at enterprise scale.
You will gain an understanding of the Lean-Agile mindset and why it's so effective in today's adapt-or-die marketplace. You'll also get practical advice on supporting Agile teams and programs, empowering a Lean Portfolio, building a continuous delivery pipeline and DevOps culture, and coordinating large solutions.


Take a Leading SAFe course to discover how companies can build business agility, and how to make SAFe work inside your organization. You'll learn how SAFe helps you improve quality, productivity, employee engagement, and time-to-market. You'll come away with an understanding of how to align your entire organization around the same clear objectives, and how to improve the flow of value and work from strategy to delivery. You'll learn what makes companies more customer-centric and how to run key SAFe alignment and planning events, like PI planning.
 Leading SAFe® answers the questions:
What is SAFe?
What is business agility and how does SAFe support it?
How does an organization get started Scaled Agile Framework® ?
What's included:
Course materials
Remote learning via SendoWay virtual learning platform
Access to SAFe® Collaborate, a visual online workspace
One-year membership to the SAFe® Community Platform
SAFe Agilist certification exam
 Cost: $945.00 USD 
Meet your Class Coach & Instructor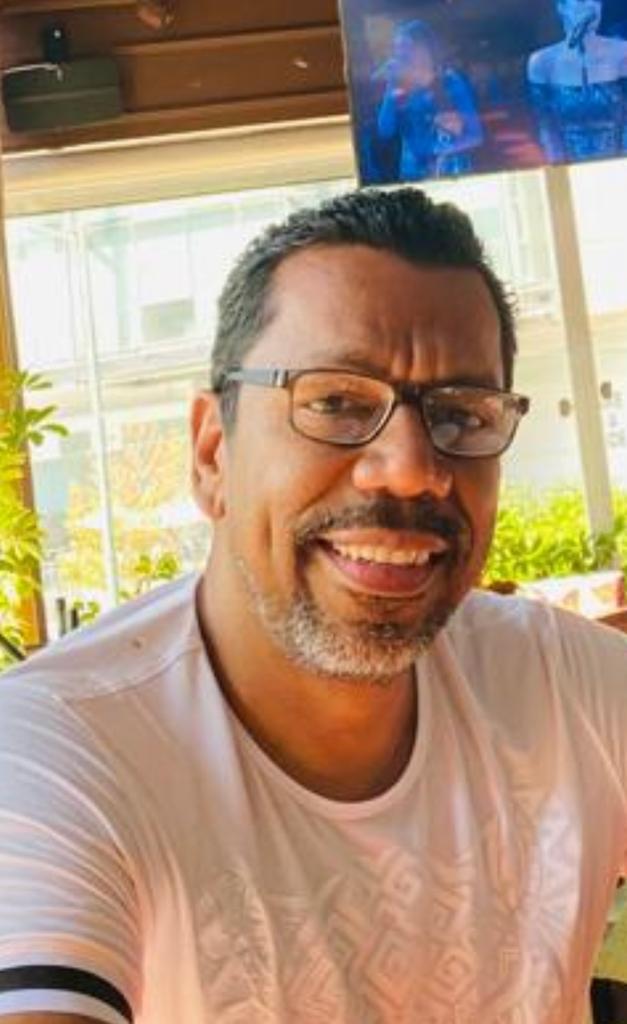 Eric Adames

Founder & CEO of SendoAgil

Eric is an Enterprise Agility Strategist, Coach and Trainer with +20 years working large, complex business transformation initiatives across multiple sectors and industries. Has deep experience in coaching & mentoring executive teams, change leaders across all levels of the organization.
Has also served as enterprise lean portfolio team coach; leading transformation strategy development, & implementation teams in the technology, transportation, telcom, financial services & banking.
With extensive experience working in the Latin American banking sector helping top executives organize and prepare for company wide change programs.  And pursue key benefits around organizational effectiveness, operational efficiency and leverage innovation to build a differentiated competitive advantage.
His passion for coaching and teaching stems from his background in people and team development which is now rooted as a guiding principle in his company "SendoAgil" founded nearly 10 years ago with the mission of transforming the way we work through sparking the "excellence in people".
Eric has a vast experience in setting up organisations on the agile learning path. His approach in achieving transformations is holistic – and believes in challenging the established processes, mental models and thereby culture. "Disrupting from within".
Frequently Asked Questions
First attempt included in the course registration fee if taken within 30 days of course completion. Each retake or attempt past the 30-day window is $50

Exam Details: SA - SAFe Agilist
Detail
When you are ready to take the exam, log into the SAFe Community Platform to access the exam.
When the exam timer ends, the exam will be submitted, regardless of the number of questions answered. A score will be calculated based on the number of questions answered. Unanswered questions will be automatically marked as incorrect. If you finish answering all questions before the exam timer ends, you can click the "Submit" button and your score will be calculated.
When you launch the exam, you will be required to review and accept the 
Candidate Agreement
 before starting the exam. Exams are timed and the timer will be visible throughout the exam.
Questions are structured in multiple choice or multiple response format.
Questions will require either one answer or multiple. "Choose two" or a "Choose three" style multiple response questions indicate the number of answers required for the question.
 Multiple response questions require all correct answers to be selected as no partial credit is given.
| | |
| --- | --- |
| Duration | 90 minutes |
| Number of questions | 45 |
| Passing score | 35/45 (77%) |
| Competency level | Foundational; Competent, some knowledge or experience; can perform tasks with assistance |
| Question format | Multiple choice (one answer) or multiple select (2-3 answers) |
| Delivery | Web-based, closed book, no outside assistance, timed |
| Access | Community Platform upon completion of the course |
| Languages offered | English |
| Cost | First attempt included in the course registration fee if taken within 30 days of course completion. Each retake or attempt past the 30-day window is $50 |
| | |
| --- | --- |
| Exam Sections and Percentages | References |
| Thriving in the digital age with business agility (13%) | Leading SAFe Student Workbook: materials and exercises from Lesson 1 |
| Becoming a Lean-Agile leader (29%) | Leading SAFe Student Workbook: materials and exercises from Lessons 2 and 3 |
| Establishing team and technical agility (9%) | Leading SAFe Student Workbook: materials and exercises from Lessons 3 and 4 |
| Building solutions with Agile product delivery (33%) | Leading SAFe Student Workbook: materials and exercises from Lessons 4 and 5 |
| Exploring Lean Portfolio Management (11%) | Leading SAFe Student Workbook: materials and exercises from Lessons 5 |
| Leading the change (4%) | Leading SAFe Student Workbook: materials and exercises from Lessons 2 and 6 |